India
After the 372-run win over New Zealand, Virat Kohli said – we cannot win 12 months in a year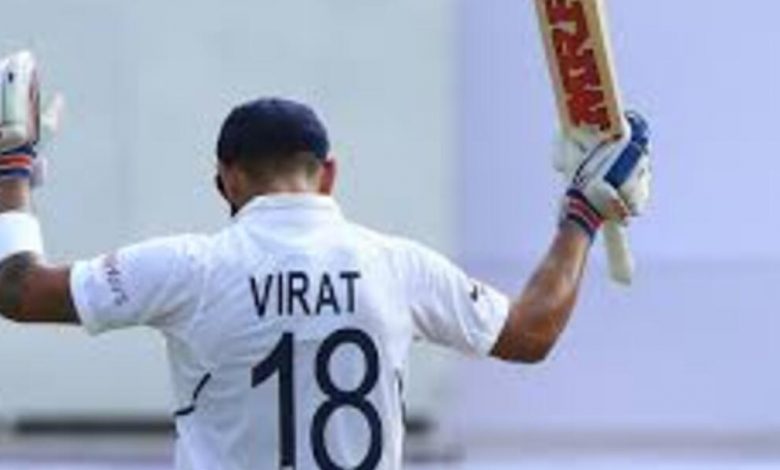 Team India captain Virat Kohli became the first international player to register 50 international wins in each format of the game. Wapton Kohli felt that 2021 was a good year for the senior team apart from the blips in the ICC T20 World Cup 2021 and the World Test Championship. King Kohli's team won their 14th consecutive series at home beating New Zealand by 372 runs at the Wankhede Stadium in Mumbai on Monday, December 6. Virat Kohli said that Indian fans expect the team to win 12 months in a year than is humanly possible. Not there. Kohli said during a virtual press conference from Mumbai on Monday that apart from two setbacks in the ICC T20 World Cup 2021 and the World Test Championship final, this year has been good for the Indian team. But we can take confidence from these pitfalls to work on the areas in which we need to improve. We cannot continue to win 12 months in a year, it is not humanly possible. ( virat kohli record )
CHAMPIONS

This is #TeamIndia's 14th consecutive Test series win at home.#INDvNZ @paytm pic.twitter.com/FtKIKVCzt8

— BCCI (@BCCI) December 6, 2021
also read: Virat Kohli supported Rahane, said this on his own form…
KL Rahul and Rishabh Pant return to the team
Man-of-the-match performances from Mayank Agarwal and Shreyas Iyer in the series against New Zealand is a 'happy headache' for the Indian captain and national selectors. The squad for the three-Test series against South Africa is to be announced this week, with KL Rahul and Rishabh Pant expected to make a comeback. He said that these are the discussions that we urgently need with the selectors. We need clarity on whether we continue with the current performance or keep berths for senior players who were injured or given breaks. We will discuss this soon after we go back to the team hotel today…Reveals Kohli. Mayank Agarwal was under pressure to retain his place in the team after a poor performance in the first Test in Kanpur, scoring 150 and 62 runs in two innings at the Wankhede Stadium in Mumbai.
Kohli going through a rough patch with the bat
The Indian captain felt that Mayank performed brilliantly in both the innings of this Test match. Such performances will build his character as a cricketer and make him a more consistent performer for India. Team India captain Kohli is currently going through a bad phase with the bat. The last Test century scored by Kohli came back in 2019 and now he will have one last chance to improve the record in the Boxing Day Test against South Africa from 26 December. The process of exiting a recession is the same for everyone. You have to keep working hard, playing 70-80 balls in the middle to unlock the mental space. You have to keep going back from your procedures.
No one can judge Ajinkya Rahane ( virat kohli record )
Kohli also threw his weight behind vice-captain Rahane, who averages less than 20 in Test cricket this calendar year. There is also speculation that Rohit Sharma may replace Rahane as the Test vice-captain for the upcoming South Africa tour. I can't judge Rahane's form, in fact nobody can judge his form. We have to support those players who have done well in tough conditions for India in the past. We don't want to react to outside voices. We will continue to support Ajinkya or any other player for that matter. ( virat kohli record )