India
Bihar: CM Nitish made objectionable remarks on BJP's woman MLA, said – be so beautiful…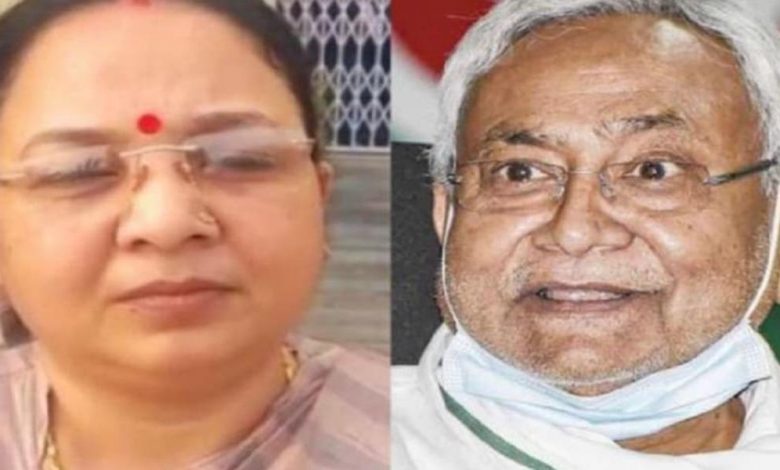 Patna | Bihar Nitish Kumar CM : The winter session of the Legislature in Bihar is in progress. On Monday, a meeting of the legislature party was called regarding this. In the same meeting, Nitish Kumar, the Chief Minister of Bihar and the chief of Janata Dal United, has been accused of using the wrong word on Nikki Hembrom, a woman tribal MLA of the BJP. It has been told that Nitish Kumar was addressing the MLAs regarding the prohibition of liquor. During this, BJP MLA Nikki raised the issue of farmers who are engaged in the cultivation of Mahua day and night. He said that alternative employment opportunities should be provided for them.
Know how CM Nitish Kumar's "You are so beautiful" comment on a woman BJP MLA is catching on?https://t.co/tgnM3OGkoa

— Rashtriya Janata Dal (@RJDforIndia) December 2, 2021
After stopping in the middle, Nitish said this…
Bihar Nitish Kumar CM : While stopping the BJP's woman MLA in the meeting, Nitish Kumar made objectionable remarks on her. Nitish Kumar told the woman MLA that you are so beautiful, but you know what we have done for the tribals. The Bharatiya Janata Party and the RJD sitting in the opposition are also creating a ruckus by calling this remark of Nitish Kumar inappropriate.
Also read – Sri Lankan burnt in Pakistan by accusing him of insulting Prophet Mohammad…
MLA apprised BJP high command
Bihar Nitish Kumar CM : After this remark by Chief Minister Nitish Kumar, Nikki Hembrom broke the silence on Friday. Along with this, he informed the BJP high command in this regard. The legislature said that I am deeply hurt by the behavior of the Chief Minister, he should at least follow the decorum. The legislature said that it seems objectionable even after repeatedly speaking.
Also read- A setback to AAP ahead of Punjab Assembly elections, MLA said I will not contest elections