India
Corona havoc! Corona positive including TMC leader Babul Supriyo wife, staff also hit
Kolkata | Babul Supriyo Corona Positive: The ever-increasing threat of Omicron and corona infection in the country has made the third wave felt. West Bengal, the stronghold of Mamta didi from Corona, has also not been safe. Here too the cases of corona are increasing rapidly. Due to which a warlord of Mamta didi's party TMC has been infected with Corona. West Bengal's ruling party TMC leader and former Union Minister Babul Supriyo has been found to be Corona positive today. Let us tell you that Babul Supriyo left the BJP and joined TMC after the assembly elections.
Also read:- Corona's third wave! New cases crossed 37 thousand in 24 hours in the country, corona explosion in many states, Omicron figure reached 1892
Family and staff also got infected
Babul Supriyo Corona Positive: TMC leader Babul Supriyo has given information about himself being corona infected on Twitter and said that I, my wife and many staff have been found corona positive. He said that even people who have taken both the doses of the vaccine are not able to escape from the new infection of corona. In such a situation, the government should take immediate steps and make available the cocktail along with the ongoing vaccination campaign.
Also read:- Punjab CM Channi started the war with Corona! School-college closed in the state, many restrictions implemented with night curfew
Me, my wife, Dad, multiple staff, hv all tested positive, but my concern is the superhigh Rs.61000/- price of the Cocktail jab that needs to be given SOS to seriously ill #COVID19 patients•Dad who is 84, needed the jab SOS & I hv to buy it on-the-spot• Hw can the EWS afford it?

— Babul Supriyo (@SuPriyoBabul) January 4, 2022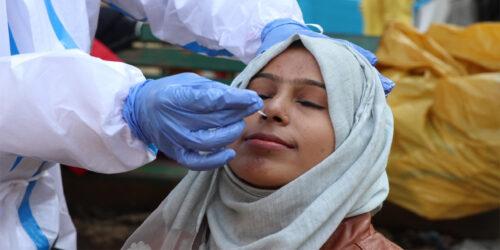 Such is the mathematics of Corona in West Bengal – West Bengal Corona Updates
Corona infection is spreading rapidly in West Bengal. Due to which 6 thousand 78 new cases were registered here on Monday while 13 patients died. The number of corona cases in the state has increased to 16 lakh 55 thousand 228 and so far the total death toll has reached 19 thousand 794.
Also read:- Pitch made on Waqf property without permission, minister's son is getting matches done, so on rules, now there is a possibility of tension