India
How did the Delhi rally reach Jaipur?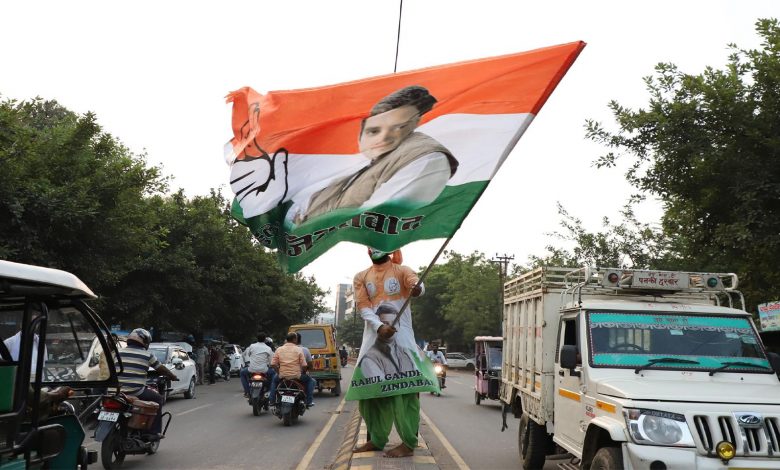 The Congress party had decided that an anti-price rally would be held at Ramlila Maidan in Delhi. Party leaders had a meeting with Congress President Sonia Gandhi, In which this rally was decided. But now this rally 12 Happening in Jaipur on December. The question is how did the rally in Delhi's Ramlila Maidan reach Jaipur in the middle of the Parliament session., Keep in mind that the preparations for this rally had started. But suddenly something happened that the rally in Delhi reached Jaipur.
Congress is neither a regional party nor inflation is an issue across Rajasthan., Then what is the point of national leadership rally in Jaipur, Wouldn't it have had a pan-India message if there was a rally in Delhi's Ramlila Maidan during the winter session of Parliament?, Should the politics that Trinamool Congress and other regional satraps are doing to suppress the Congress, not have been answered from Delhi?, Realizing this need, the Congress decided to rally in Jaipur because there was a danger of rally flop in Delhi.,
It is being told from the Congress that permission was not given for the rally at Ramlila Maidan. But this is not a reason. If not at Ramlila Maidan, the rally would have taken place in Dwarka or in Rohini's Japanese Park or at Nirankari Maidan in Burari. The real reason is that Congress leaders made an assessment in three days that there would be no crowd in Delhi. The biggest reason for this was that former Haryana Chief Minister Bhupinder Singh Hooda had refused to mobilize the crowd. It is being told that Congress' Haryana in-charge Vivek Bansal said in a meeting that if the leaders of NCR try to mobilize maximum crowd, Hooda bluntly asked the in-charge whether Aligarh also comes in NCR., How many people will come from there? Keep in mind Vivek Bansal is from Aligarh.
In fact, the Congress rally in Delhi has so far been successful with the crowd convened by Hooda. But this time they were refusing to cooperate. Punjab is the most crowded after Haryana, Western Uttar Pradesh, Comes from Uttarakhand and Rajasthan. Punjab, Assembly elections are to be held in Uttar Pradesh and Uttarakhand in two-three months and all the leaders are busy preparing for it. They also raised their hands from gathering crowd in Delhi. The Congress organization in Delhi is in the abyss. Earlier, the Congress rally against the Land Acquisition Act was in opposition in Rajasthan at that time and all the leaders there worked hard and gathered a crowd in Delhi. In this rally, in a way, the entire emphasis was falling on Rajasthan, so in the end it was decided that the rally should be held in Rajasthan itself.