India
Like Mamta, Stalin, Uddhav, in 2021….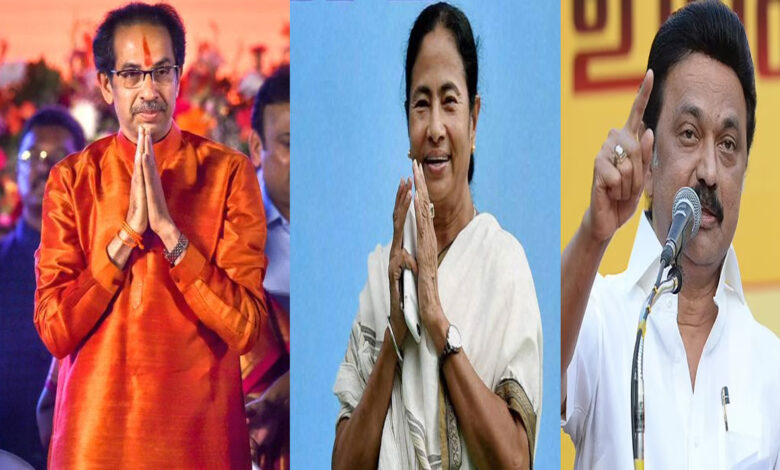 By Harishankar Vyas
Original thinking in Hindi journalism of India, the only strong name of bold and bold writing. Original thinker – unapologetic writer – multi-use journalist and editor. Most experienced and consistently writing editor of the journalistic journey since 1977. With writing in 'Jansatta', he started writing 'Gossip' column with revelations in 1983, then in 'New India' from 'Jansatta', 'Punjab Kesari', 'The Pioneer' etc., continued for forty years. Coming column writing. In the first decade of the new century, the program 'Central Hall' was started on ETV channel, then it lasted for some nine years in relation to five days a week! The program had a popularity-neutral reputation which led to Narendra Modi's first interview in the Central Hall program at the start of the election campaign in 2014. In the truthful revelations of every government, covering the governments of 11 of the 14 prime ministers of independent India, Harishankar Vyas, in addition to interviews, analysis and writings of the rulers and rulers, wrote the nation, society, religion, economy, travel memoirs. Many books will soon be published in the compilation of what has been written on art, film, music etc. Samvad Parikrama Feature Agency, 'Jansatta', 'Computer Communication Information', 'Political Dialogue Parikrama', 'New India', played an important role in the creation of newspapers and magazines from the foundation and forty years of writing and editing. ATN of the nineties in electronic media, 'Karobarnama' on Doordarshan channels, after several documentaries conceptualized and launched the multilingual 'netzol.com' portal in Indian languages ​​in the nineties to establish Hindi on the Internet.
View all of Harishankar Vyas's posts.