India
Right now BJP will get more setbacks in UP… why did Sharad Pawar say this?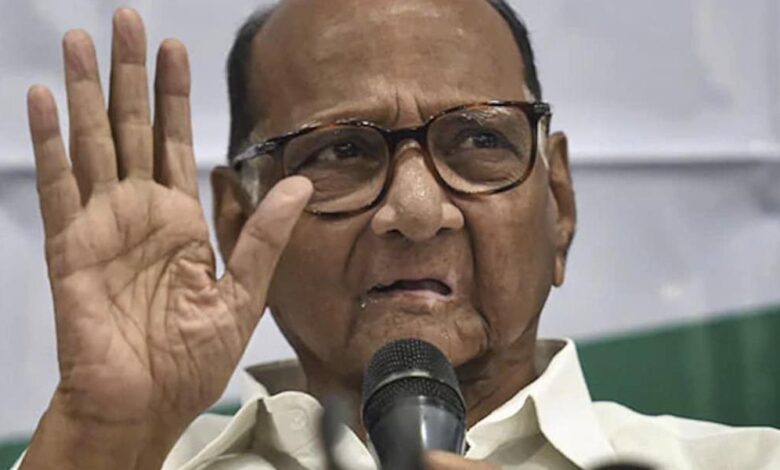 New Delhi | Sharad Pawar On BJP : In Uttar Pradesh, the BJP is constantly getting one setback after the other. So far the resignations of 5 MLAs have come to the fore. Along with Swami Prasad Maurya, MLA from Tindwari assembly seat Rajesh Prajapati has also resigned. Along with him, MLA Roshanlal Verma from Tilhar seat of Shahjahanpur and Bhagwati Prasad Sagar, MLA from Bilhaur in Kanpur have resigned. In such a situation, now NCP chief Sharad Pawar has given a big statement. Sharad Pawar has said that there may be more setbacks in the Uttar Pradesh assembly elections. He said that at least 13 more MLAs of different parties can join now.
13 MLAs are going to join Samajwadi Party (SP): NCP chief Sharad Pawar on Uttar Pradesh minister Swami Prasad Maury resigning and joining SP pic.twitter.com/ZZJnAQRvba

— ANI (@ANI) January 11, 2022
people want change
Sharad Pawar On BJP Shad Pawar said that the people of Uttar Pradesh now want change. He said that I can tell from my political experience that now change will be seen there. Pawar said that before the assembly elections, the politics of communal polarization took place in full swing in the state. People now like communal issues better because during the corona epidemic people have to suffer, it is really bothering them. In such a situation, if the state government does the politics of polarization, then the public will not tolerate it.
Also read- Earthquake in UP politics! After Swami Prasad Maurya, who was Labor Minister in Yogi government, resignation of 3 MLAs, high command engaged in persuading
The statement came after the resignation of the Labor Minister
Sharad Pawar On BJP : Sharad Pawar's campaign has come after the resignation of Swami Prasad Maurya, who was the Labor Minister in the Uttar Pradesh government. Swami Prasad Maurya had attacked the Bharatiya Janata Party in a tweet after resigning. In his tweet, he said that Dalits, backward, unemployed youth and small, small and medium businessmen are being grossly neglected in the Yogi government. He said that I have fulfilled my responsibility in adverse circumstances but not anymore.
Also read- The bride did such a dance at the wedding, the husband gave the country's Fastest Divorce…