Entertainment
&TV stars reveal their memorable moments for 2021 and their resolutions for 2022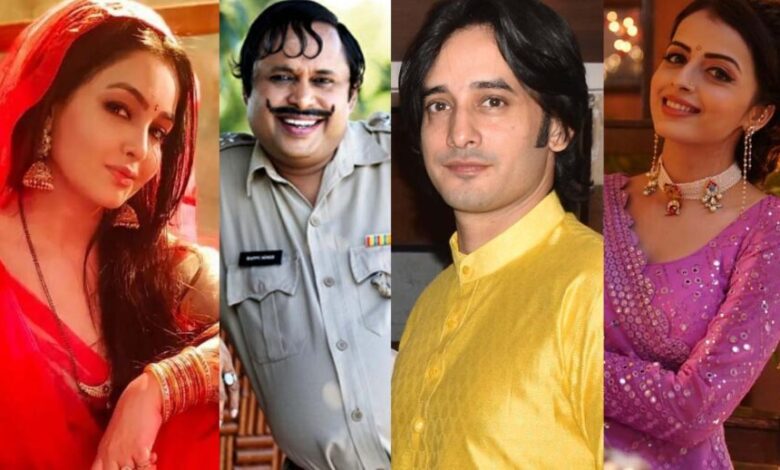 On the New Year, we look back and remember the past, what new experiences we experienced, what and how much we have achieved and what are yet to be explored. 2022 is just about to come and &TV stars Siddharth Arora (Mahadev of 'Bal Shiv'), Shrenu Parikh (Genda Aggarwal in 'Ghar Ek Mandir – Kripa Agrasen Maharaj's'), Ambareesh Bobby (and Ramesh in Bhai Kya Racha Raha Hai? Prasad Mishra), Yogesh Tripathi (Happu Singh from Happu Ki Ultan Paltan), Asif Shaikh (Vibhuti Narayan Mishra of Bhabiji Ghar Par Hain) and Shubhangi Atre (Angoori Bhabi of Bhabiji Ghar Par Hain) are their respective nominees for 2021. Telling about memorable moments and your resolutions for 2022.
&TV's'Baal Shiva' K Siddhartha Arora (Mahadev) said, "The year 2021 was very special for me. I got an opportunity to play the character of Lord Shiva and start 'Baal Shiva' in my city, which was thronging in lakhs. I have been to Dev Deepawali many times, but this year's feeling was like a dream. Going on stage wearing Mahadev's clothes and talking to the crowd is an experience to remember for a lifetime. Thinking about it still gives me goosebumps. My resolution for the year 2022 is that I will work hard and keep emerging strong. Taking care of ourselves is important and we often overlook it due to busy schedules. But overall health is important to me. I want to keep working on myself physically, professionally and mentally. I am planning to welcome this year with the blessings of my close ones and Mahadev.
&TV'sHome is a temple- Kripa Agrasen Maharaj's ki Shrenu Parikh (Genda Agarwal) said"The year 2021 has been very good for me. I was very depressed after getting infected with Kovid and felt like I would never be able to wake up but with the blessings of my family and fans, I have made a great comeback this year. By the grace of God in the year 2021, my family and I are safe and sound and we have started adopting healthy habits to keep our lifestyle fit. This change is the best moment of the year 2021 for me. For the year 2022, I have resolved to pay more attention to health and lifestyle by adopting the right diet plan for my family and myself. I am excited that I am going to welcome the new year with my family and what can be better than celebrating anything new with my family.
&TV'sAnd brother what's going on?' K Ambareesh Bobby (Ramesh Prasad Mishra) said, "The best thing about this year for me is nothing but my show 'Aur Bhai Kya Chal Raha Hai?' Is. This show has given me a lot of love, fame and a wonderful family apart from my family. This show will always be special in my life and the amount I can thank for the year 2021 is few. My only hope from the year 2022 is that he brings lots of joy and happiness in everyone's life and keeps us safe and healthy. As a New Year's resolution, I want to be more physically active. I have planned to make a habit of walking daily, taking a balanced diet. Also I want to take some time to focus on myself. Healthy lifestyle is very important. I will mainly celebrate the New Year with my on-set family and do a small get-together with them and finally celebrate at home with my wife and kids.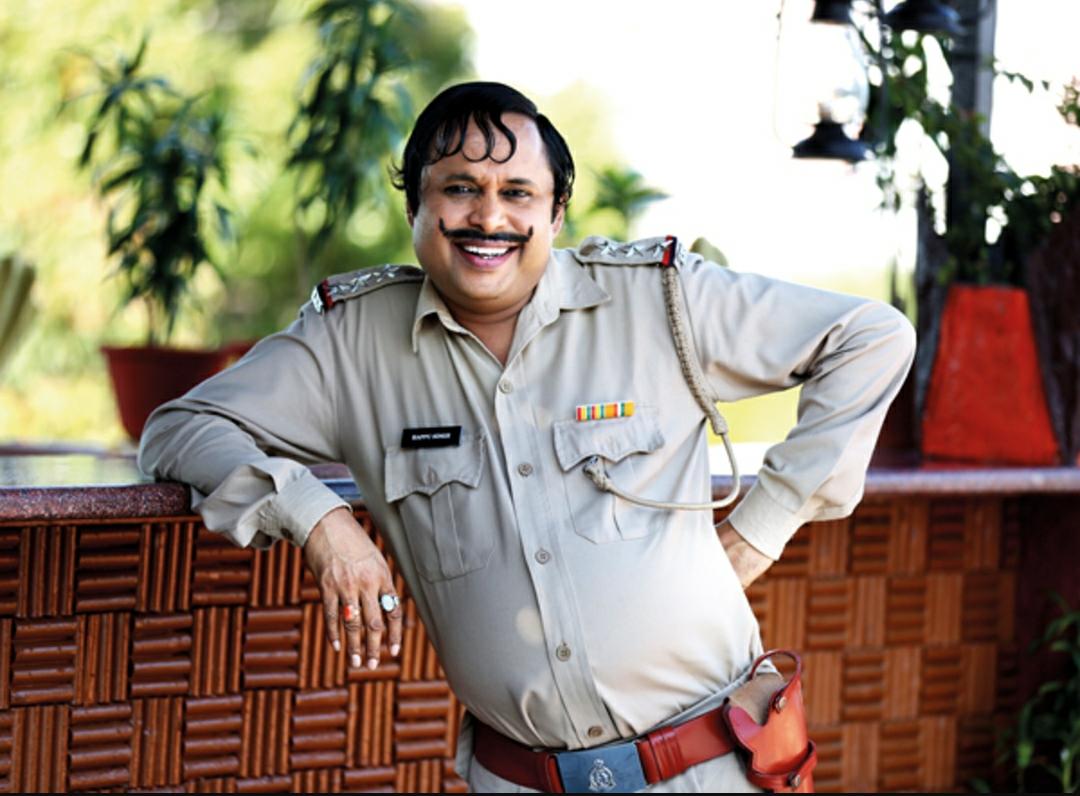 &TV'sHappu Ki Ultan Paltan K Yogesh Tripathi (Droga Happu Singh) said, "The most unexpected event for me this year was the mobile game Happu Ki Nikalp Ride! I've always loved games, but getting into a game myself was a big deal. It was very pleasant to see people playing and enjoying that game and when I saw my son playing that game too, that moment was very special for me. I am hopeful that some very good things will happen in 2022 and I am looking forward to them. I will continue to entertain my dear audience. My resolution for the year 2022 is to spend maximum and good time with my family and I will welcome the new year with them.
&TV'sBhabiji is at home' K Asif Sheikh (Vibhuti Narayan Mishra) said, "Every year something happens, but the year 2021 will always remain etched in my heart as I have been honored in the World Book of Records this year. As artists, we usually do not realize the work we do to create more and entertain people, but when someone honors your work with such awards, then you know that you have done it. Got something good. I am glad to be a part of this industry which is passionate about art and appreciates your contribution. This honor has inspired me to work harder and continue to entertain people in the year 2022. I don't believe in resolution but I can make a promise that whatever I do, I will do it with full dedication.
&TV'sBhabiji is at home' Shubhangi Atre (Angoori Bhabi) said, "Personally, the year 2021 has been good for me. I can proudly say that I have achieved my resolution of the year 2021 of eating healthy and living a healthy lifestyle. And I will continue this in the coming year also. My resolution for 2022 is to learn guitar and do an Instagram concert for my audience next December (laughs). I want to start this year with happiness and peace. So my plan for New Year's Eve is to sit by a bonfire with my close friends and family and sip a cup of hot chocolate while watching my favorite movie. May this year be a happy and prosperous one for all of you, I wish you all the best!
Watch Siddharth Arora as Mahadev in 'Baal Shiv' at 8 PM, Shrenu Parikh as Genda Agarwal in 'Ghar Ek Mandir – Kripa Agrasen Maharaj Ki' at 9 PM, Ambareesh Bobby in 'Aur Bhai Kya Racha Raha Hai' ?' It stars as Ramesh Prasad Mishra at 9:30 pm, Yogesh Tripathi as Inspector Happu Singh in Happu Ki Ultan Paltan at 10 pm and Asif Sheikh and Shubhangi Atre in Bhabiji Ghar Par Hain at 10 pm, Vibhuti Narayan Mishra and Angoori respectively. As Bhabi at 10:30 pm, every Monday to Friday, only on &TV
lay ahead:
Urvashi Rautela asked this question to the Miss Universe contest, which is becoming very viral
Karan Johar, who is in trouble after urging Delhi government, is being trolled on social media