India
World Hindi Day 2022: Why 10 January is celebrated as World Hindi Day?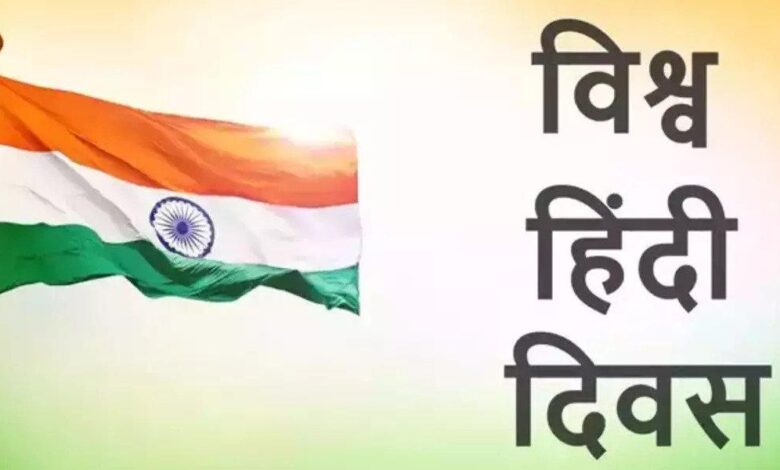 New Delhi: World Hindi Day is celebrated every year on 10 January to mark the first World Hindi Conference held in 1975. It is celebrated across the world to promote the use of Hindi language. The first World Hindi Conference was held on 10 January 1975 in Nagpur. In the subsequent meeting of the Committee on World Hindi Conference held on 8 June 2005, it was decided to celebrate 10 January every year as World Hindi Day. ( World Hindi Day)
Hearty greetings to the Hindi language lovers spread all over the world on the occasion of World Hindi Day.

Hindi is not only one of the simple, rich and accessible languages, Hindi is also the language that unites India. Let us take a pledge to give importance to our mother tongue along with the use of Hindi. pic.twitter.com/5YbSgyBfCU

— Dharmendra Pradhan (@dpradhanbjp) January 10, 2022
also read: Ravindra Jadeja could not sit silent after KKR trolled MS Dhoni, gave this statement..
Manmohan Singh announced Hindi Diwas
In the year 2006, the former Prime Minister of India, Manmohan Singh announced that 10 January will be celebrated every year as World Hindi Day. Since then, World Hindi Day is celebrated every year on 10 January. The purpose of World Hindi Day is to make more efforts for the promotion of Hindi language all over the world and steps are to be taken at every level to develop it as an international language. World Hindi Day was first celebrated on 10 January 2006. Hindi language is the language spoken by the maximum population in the world. Apart from India, Hindi language is also spoken in other countries like Nepal, Mauritius, Guyana, Suriname, Trinidad and Tobago and Fiji.
How are World Hindi Day and National Hindi Day different? ( World Hindi Day)
India also celebrates National Hindi Day on 14 September. However, it is different from World Hindi Day as National Hindi Day is celebrated to commemorate the adoption of Hindi as the official language of India by the Constituent Assembly. Hindi reportedly has over 260 million native speakers and is the fourth most widely spoken first language in the world. ( World Hindi Day )