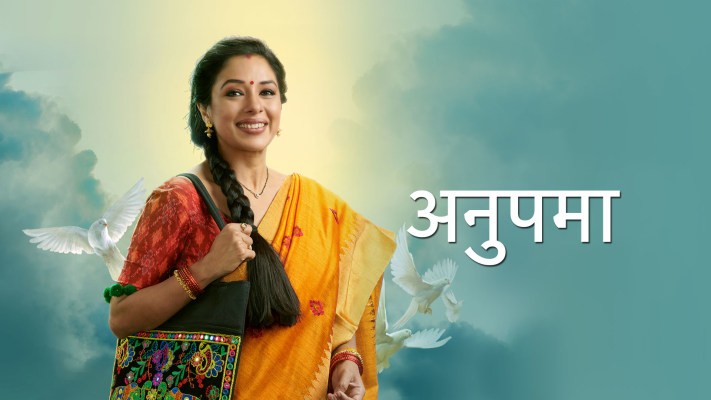 A very emotional and heart-wrenching episode "Anupama" shows the trauma a domestic violence victim goes through. Malavika abused her and her husband used to beat her. She never told Anuj about it until he saw it himself. When Malavika saw that something similar was happening in the building, she remembered her past trauma and was inconsolable.
Anuj tells the whole story to Anupama and blames himself for Malvika's condition. Anupama tries to console them both. Meanwhile, Vanraj also comes to their house and hears about Malvika's past. He asks Anupama to stay with Malvika and takes Anuj out. He gives her some water and tells her that things will change for good and if she ever needs him, she will always be there.
Meanwhile, Anupama tells Mavika to vent her anger and say everything that she could not say earlier. She gives him a pillow and asks him to think of him as the person who hit him and give it back.
Meanwhile, at Shah's house, Paritosh tells everyone that Anupama, Anuj and Malvika are fine, but Malvika has some problems and is staying with them. Kavya makes a huge ruckus about it and asks the family why Vanraj had to stay with them. Pakhi is also crying because she could not wish her parents a Happy New Year, but Paritosh, Kinjal and Samar try to cheer her up.
In the coming episodes we will see that Anupama asks Anuj and Vanraj if women are like punching bags, Vanraj tells her that this will continue till the men transform themselves. The next day, Anupama wakes up Malavika and asks her to come with her. Keep watching Anupama to know what happens next.
Produced by Rajan Shahi and his mother Deepa Shahi under the banner of Shahi Productions Pvt Ltd, "Anupama" stars Sudhanshu Pandey, Rupali Ganguly, Gaurav Khanna, Aneri Vajani, Madalsa Sharma, Alpana Buch, Arvind Vaidya, Paras Kalnavat, Ashish Mehrotra, Muskan Bamne. , Shekhar Shukla, Nidhi Shah, Anagha Bhosale, and Tasneem Sheikh. The show airs on Star Plus.