India
Salute: The bus driver had a stroke, then the woman drove the bus for 10 KM and went to the hospital…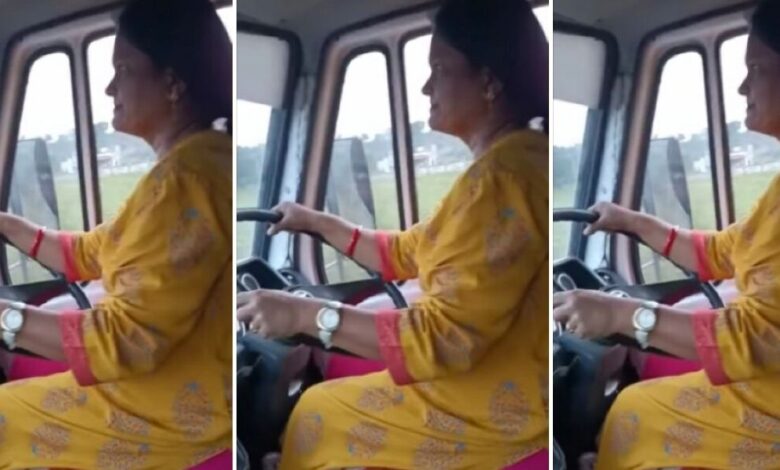 Pune | Maharashtra Virel Video Bus : There have been many such occasions in the country when women have proved that they are not behind men in any way. Once again a similar case has come up from Pune district of Maharashtra. It has been told that a mini bus was carrying women and children when suddenly the driver of the bus had an attack. After this, a 42-year-old woman in the bus drove the bus for 10 kilometers and admitted the driver to a hospital. This incident is being told of January 7 and a video of it is becoming increasingly viral on social media.
The bus was returning after a picnic…
Maharashtra Virel Video Bus : The name of the woman who drives the bus for 10 km is being told as Yogita Satav. It is reported that she was returning from a bus with women and children after having a picnic at an agricultural tourist spot in Shirur near Pune. Then the bus driver started having an attack and stopped the car on a deserted road. Seeing the children and women present in the bus panicked, Satav took over the operation of the bus and admitted the driver to a hospital after driving the bus for about 10 kilometers.
Also read- Akhilesh took a jibe at CM Yogi contesting from Gorakhpur, said – Happy homecoming…
know how to drive a car so i just drove
Maharashtra Virel Video Bus : Yogita said that I know how to drive a car, so I decided to drive the bus. The first important task was to provide treatment to the bus driver. So I took him to a nearby hospital where he was admitted. The woman then dropped the other passengers of the bus at her house as well. People are appreciating Satav a lot for acting wisely in times of crisis without panic.
Also read- UP Assembly Elections: Priyanka Maurya, the poster girl of Congress's campaign campaign, was not given ticket for refusing to pay bribe