India
Sri Lanka: Corona has set fire to the prices of food items, ₹ 710 kg chilli…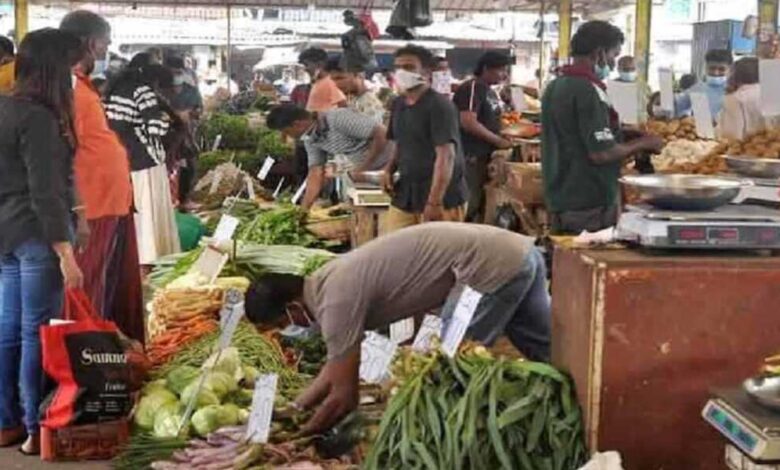 New Delhi | Sri Lanka Insolvent Dearness : India's neighboring country Sri Lanka is all close to bankruptcy. The reason behind this is that there has been a big increase in the food items here. In the last few days, inflation in Sri Lanka has broken the back of the people. It is clear from the data released by the Advocate Institute of Sri Lanka in this regard that what is happening to the people here. According to the data released, the price of food items in Sri Lanka has increased by 15% in just 30 days. The biggest surprise in this is that the prices of vegetables are touching the sky.
Visit Daily Mirror Online for more: https://t.co/GOuyM2WvQU #DailyMirror #SriLanka #NewsLK pic.twitter.com/yEiM9KyJ00

— DailyMirror (@Dailymirror_SL) January 6, 2022
₹710 kg chillies
Sri Lanka Insolvent Dearness : The Bath curry Indicator of Advocate Institue has shared the inflation figures of retail items of their country. In this regard, BCI has told that from November 2021 to December 2021, the prices of food items have increased in incredible ways. An example of this can be understood that in Sri Lanka where the cost of one hundred grams of green chili was ₹ 18, now this price has increased to ₹ 71. This means that 1 kg of green chili is being sold in Sri Lanka for ₹ 710 kg.
Also read- Chhattisgarh: Work from home in government offices due to Corona
Why was Sri Lanka in trouble?
Sri Lanka Insolvent Dearness : The reason behind the bankruptcy of Sri Lanka is the corona pandemic. It has been told that this situation has arisen due to increasing infection, government spending and continuous cuts in tax. Sri Lanka's tourism industry has almost come to an end due to Corona. The government's treasury is empty and the burden of foreign debt is increasing. This is the reason why the government of Sri Lanka is not able to do anything even if it wants.
Also read- NCP chief Sharad Pawar will join Akhilesh Yadav in the election riots of UP, sought support from these parties as well