Technology
Viral video: Humanoid robot with realistic facial expressions is all the rage on social media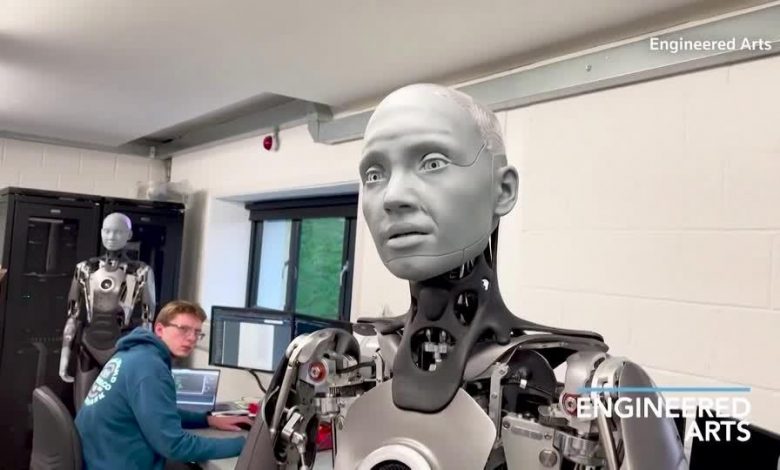 Users of the Twitter platform made viral a video of a humanoid robot with facial expressions very similar to human, in which it is seen "waking up", looking at its hands and then towards the camera. The 40-second clip has amassed more than 20 million views online since Engineered Arts released it earlier this week.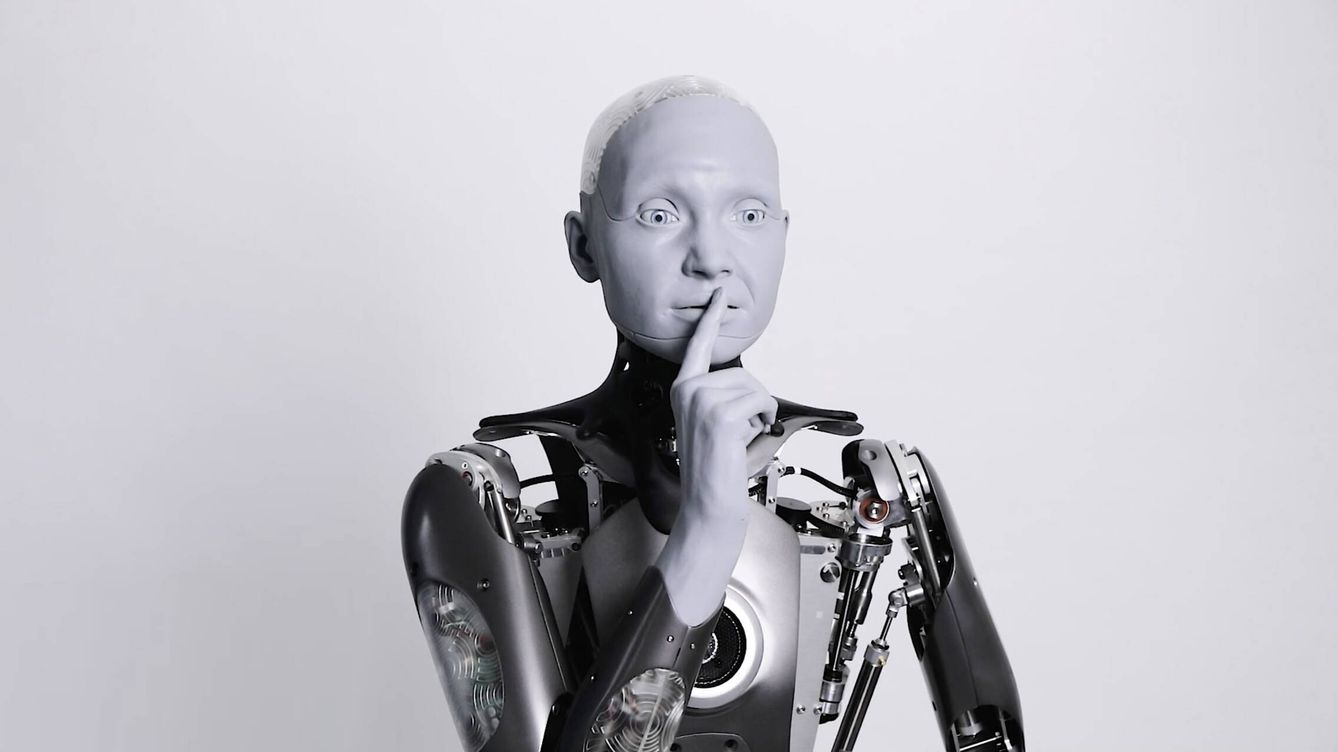 Ameca has gray skin, with deliberately gender and race neutral characteristics. The company describes it as the "world's most advanced human-shaped robot representing the forefront of human robotic technology." And without a doubt he is the one that has come closest to expressions so far, at least from the neck up.
Will Jackson, founder of the company, explained that the reason for making a robot look like a person is to interact with people. "The human face is a great communication tool, and that is why we built these expressive robots"
He maintained that the construction of this robot has taken more than 15 years of work and added: "We have tried to be neutral in terms of gender, race. We are just trying to make something that has the basic human characteristics (expression) without putting anything else on top of it. So, hence the gray faces ".
The video represents Ameca's first contact with the real world. The humanoid is in a laboratory. In the background, an investigator works concentrated on his screen until Ameca begins to come to life. The robot first moves the right shoulder in a circular fashion, as if stretching after a long period of inactivity.
Suddenly open your eyes. On his face, the expression is a mixture of wonder and wonder at seeing a new world for the first time. Ameca looks at her own arms curiously, then her hands and reacts in surprise when she realizes that there is a camera recording her.
During all that time their expressions and their eyes seem quite natural. His gaze, his blinks, the movement of his eyebrows or those of his mouth are still not perfect, but they are certainly the best that have been seen in a robot.
In the end, the humanoid smiles satisfied at the camera as if making the viewer see that indeed all this was nothing more than a performance. A dramatization of the awakening of your consciousness that has been programmed in detail by its creators.
The UK-based company argues that a future human-like artificial intelligence needs an artificial body to generate empathy. Its business model consists of offering Ameca, and its Tritium operating system, to other companies to test its technologies and to be able to show them in a surprising way to the public.
At the moment, Ameca cannot walk. Its movements from the waist up are limited, but its creators have endowed it with a modular design that, they say, allows easy physical and software updates. These modules, they say, work independently so that if you don't need the whole robot but just the head or one arm it works too.
Furthermore, their body parts are designed and constructed from internal 3D scans of real people; allowing to imitate human bone structure, skin texture and expressions convincingly.
Even so, its creators are working to get it to move naturally, although they admit that they still have a long way to go to get to that point. Its presentation in society will take place officially during CES 2022 that begins next month.
Get to know this restaurant where the food is served by robotshttps: //t.co/NW8ePGB8uF

– missionsonline.net (@misionesonline) November 27, 2021